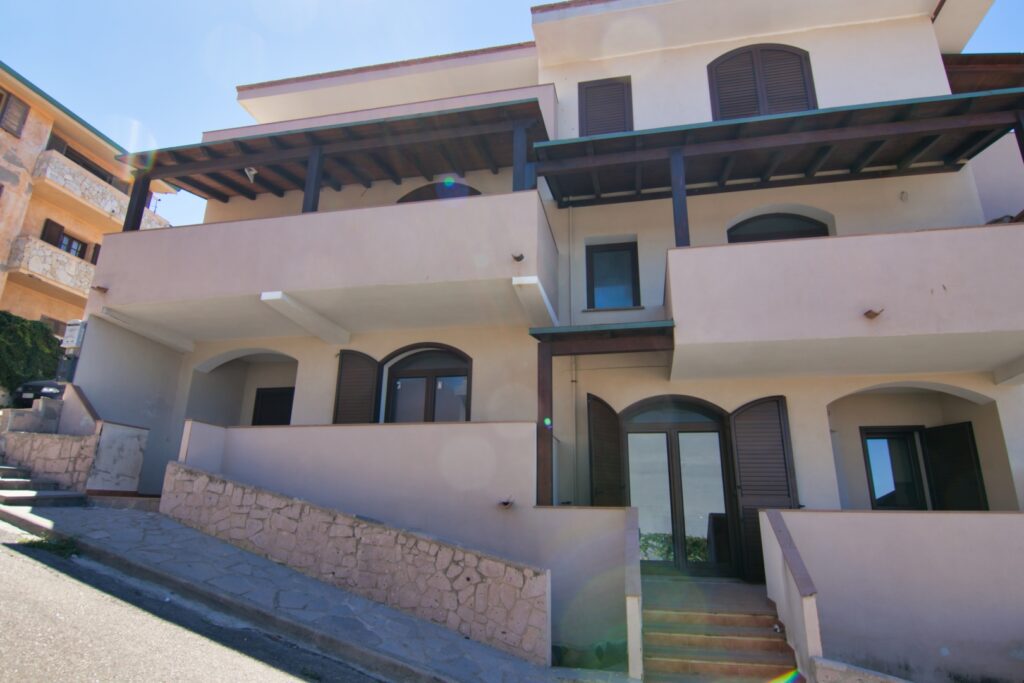 Listing ID: EPV002677
In the north of Sardinia, in the province of Sassari we find Castelsardo, a medieval village rich in history and breathtaking landscapes in the Gulf of Asinara.
Intense colors from blue to deep blue of the sea, from the green of the Mediterranean scrub to the golden yellow of the beaches, to the gray-brown of the headlands that plunge into that crystal clear sea that bathes the coast of Castelsardo.
The place is worth a visit or a holiday, I remember a poet who described it as: "flower of light that smiles from the top of a promontory overlooking the sea". Beaches, history, sea, craftsmanship (the hand-woven baskets typical of the area are known), and the wonderful cuisine will lead us to an unforgettable and priceless stay in this pearl of Sardinia.
In this beautiful medieval village we offer a small and charming apartment on the top floor of a recently built building. The view from the terrace is extraordinary, with a wide view of the sea and the adjacent beaches on one side, the ancient village and the promontory on which it is built on the other side.
The view is certainly not the only value, the strategic and convenient location to the avenue that leads to the center of the old village, the location on the top floor and the carport complete the satisfaction of future owners.
Internally it looks like the classic two-room apartment with well-distributed spaces in a living room with kitchenette overlooking the large terrace overlooking the sea, good-sized bedroom and bathroom with shower cubicle in addition to the private balcony which leads to the back of the manufactured.
The interior finishes are certainly of a good standard, entirely paved with light ceramic tiles, armored door and PVC windows with wood effect with double glazing, with a touch of uniqueness of the small glass arches placed above the French windows which greatly increasing the brightness of the house. Being new and never inhabited, it still lacks interior doors that will be chosen by the future buyer who can therefore give a personal touch to the house.
A property for your holiday in Sardinia is also an excellent solution for a small income.
Property Features
Apartment/Penthouse
1 bed
1 bath