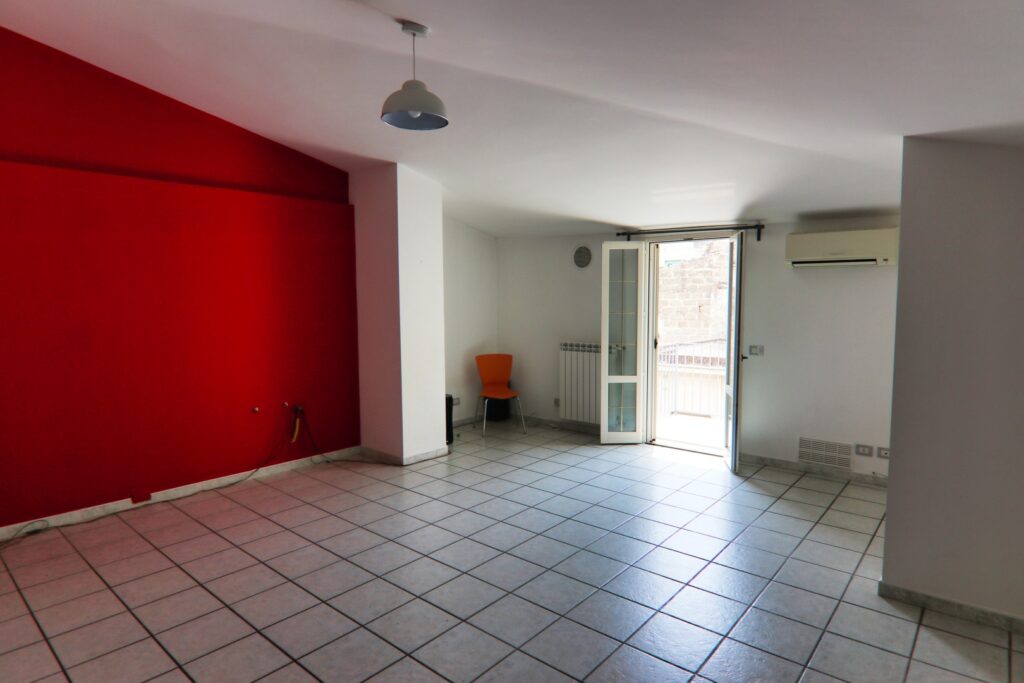 Listing ID: EPV003046
Today we begin our visit of this splendid flat in the centre of Scicli by starting from the solar terrace from which you can enjoy the city from above and sunbathe in the privacy of your new home. A laundry room on the top floor, next to the panoramic terrace we have just visited, allows you to comfortably hang your laundry outside and at the same time have a comfortable structured space to wash and keep dirty laundry or seasonal items.
We descend to the second of the three floors of this small building to visit the flat, which covers about 100 sqm, and is therefore suitable both as a holiday home and for year-round living or even for income.
From a welcoming entrance hall that clearly divides the living area from the sleeping area, we move on to visit the living area a 'single large room' of over 30 square metres, to which are connected the kitchen and a practical utility room, which overlooks the balcony where the boiler is housed.
A windowed bathroom with a bathtub first and one with a shower second mark the passage to the sleeping area delimited by a whitened oak door in which we find the two bedrooms, one double and one single. A detail that I really liked, and which denotes the care taken in the renovation, is the choice of the plates of the current switches in a different shade in each room, blue in the sleeping area with a reference to the shelves of the same colour in the single room and the large coloured wall in the double room. In the bathrooms the choice fell on teal like the accessories and the shades of the tiles. They are in Valentino red instead in the kitchenette like the hob and the large wall in the living area which contrasts with a wall with decorative relief in shades of beige grey.
Mosquito nets on the windows and an air-conditioning system make this flat particularly comfortable to which, once you have taken the keys, you can move in immediately.
Property Features
Apartment/Penthouse
2 bed
2 bath