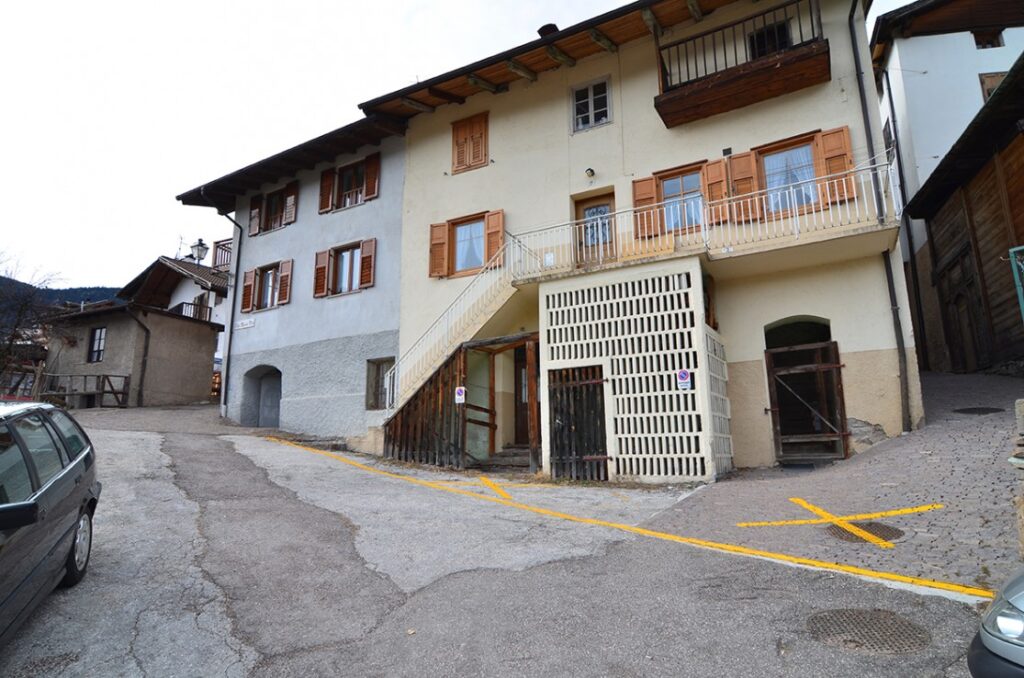 Listing ID: EPV002426
In the historic centre of Capriana, a small town in the Val di Fiemme nestled among the woods and mountain pastures, portion of house with a magnificent view of the valley and the surrounding mountains.
The house consists of a total of four floors, with the possibility of creating two units, given the dual accessibility, one front and one rear.
On the ground floor, the largest, we find 5 rooms once used as stable, woodshed and storage, from which, as a result of a restructuring, it is possible to obtain in addition to the cellars, beautiful taverns, that are accessories very sought after in the mountains.
On the first floor you can access it from the external staircase to the front of the house or from a back door on the back floor, internally it is in good condition and therefore habitable, is divided into a kitchen, a large double bedroom, single bedroom, bathroom a corridor and an atrium from which the staircase leading to the upper floor starts.
The last two floors, the third and the attic, are currently in the rough, with the exception of a partially renovated room and therefore require work to make them usable for residential purposes.
A hypothesis of use could certainly be the creation of a small B & B The splendid panorama, the walks in the mountains, the pristine forests, peace and tranquillity would be the perfect setting for a mountain eco-tourism that can be lived for almost the whole year.
In addition to the house, there is the possibility to purchase separately some adjacent land to be used as a garden or vegetable garden for the cultivation of vegetables, fruit or aromatic herbs.
Two words certainly deserve the Municipality of Capriana, one of the smallest in the Val di Fiemme, which has just over 600 inhabitants. Located on the border with the Val di Cembra, famous for the oldest vineyards in Trentino, it is a natural terrace surrounded by pastures and larch woods within the natural park of Monte Corno. The area is absolutely quiet but only 15 km from Cavalese and its ski lifts and is the ideal destination for those who want to live or spend their holidays in contact with nature.