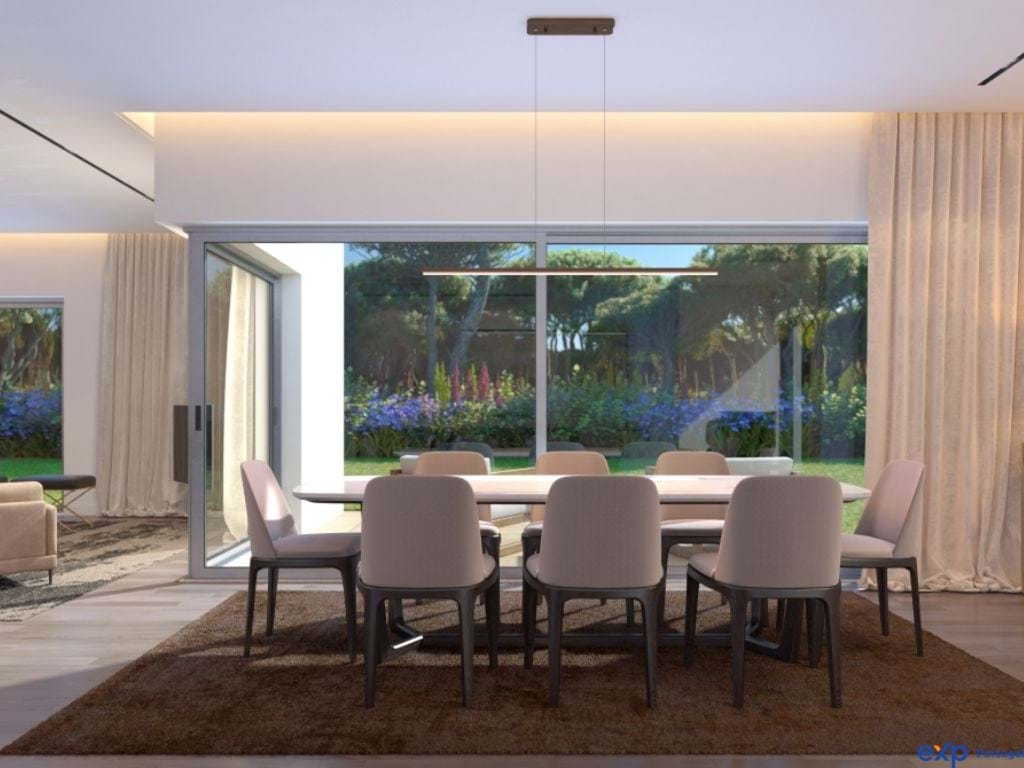 Listing ID: EPeXp:7005001 - 3988
Cascais (pronounced kush-kyesh) is the Portuguese Riviera. A former fishing village, it became a cosmopolitan resort when the Portuguese king made it his summer retreat in the late 1800s. The nobility soon followed and, as a result, elegant 19th-century mansions now line the cobblestone streets of the historic center and the seafront.
During World War II, when Portugal remained neutral, European monarchs sought exile on the coast of Lisbon, settling in Cascais and neighboring Estoril, making the area even richer and more glamorous.
Green and surrounding spaces
In the Natural Park of Sintra-Cascais, Quinta da Marinha enjoys a privileged view of the sea that peeks, from afar, the dense forest of the mountains.
To the large green gardens of the villas, there are two golf courses, with special attention to the green that has already hosted competitions on the world circuit.
It enjoys a distinct lifestyle, inviting to practice tennis, padel and horseback riding, or not have a reference equestrian club that welcomes the elite of the sport.
Where the lakes intersect with the green of nature and the blue of the Atlantic, an exclusive and privileged landscape is created. Here, you can breathe the true meaning of quality of life.
reflects a unique lifestyle, combining the charm of houses with contemporary design environments, sophisticated and designed for comfort with the wild nature of the surrounding area. The houses are furnished and equipped, ready to move in and have access to a private pool
Property Features
House/Villa
2 bed
2 bath
Floor Area is 134 m²
Pool