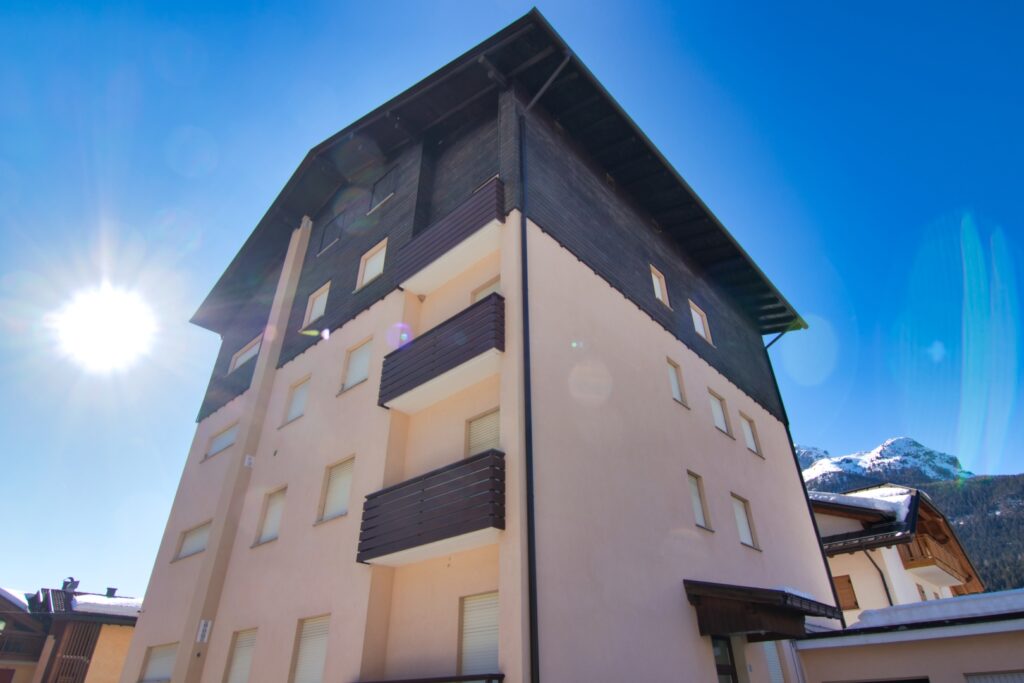 Listing ID: EPV002667
For those who love the mountains and not just them, Andalo needs no introduction. Nestled between the Paganella and the Brenta Dolomites, it is one of the most appreciated and recognized mountain resorts in the Trentino region. In addition to the breathtaking panorama, it offers an infinite range of sporting and non-sporting activities, which satisfy even the most demanding tourist both in winter and in summer.
The Piz Galin is the mountain of the inhabitants of Andalo, who are very proud of it, it is possible to admire it in all its beauty from various parts of the country, but as the saying goes "To admire in all its beauty the Piz Galin must go to Andalo, but to admire Andalo in all its beauty, you have to climb the Piz Galin "
In recent decades the town has had a rapid development, both residential and hotel, during which a multitude of residences and buildings have been built, meeting the continuous demand for second homes, thus favoring small apartments.
It is therefore not easy to find, in the real estate offer of Andalo, large size solutions with three bedrooms, which can meet the needs of those looking for a housing solution with livable spaces and suitable for living in even for long periods .
This is certainly the case with what we offer for sale, where we find the characteristics of a residential apartment, in a central location, a short distance from the ski slopes and with a unique view of the Piz Galin.
Internally, the spaces are well proportioned and well distributed, in a large living room with fireplace, the kitchen, the three bedrooms and the two bathrooms, the small utility room and the large one with windows. In addition to the spaces, what is striking is the brightness of each room, resulting from the excellent exposure of the apartment and the large windows. In fact, only in the living room do we find in addition to the two French windows that also bring to the large balcony 6 windows that offer a wonderful view of the Andalo mountain.
There is no lack of accessory spaces and appurtenances linked to the flat. In fact, we find the cellar and various condominium spaces ranging from the large yard also used for parking, a functional multipurpose room currently used as a games room and a further condominium cellar in addition to the possibility of purchasing the garage separately.
Then there is a final and not insignificant aspect to be mentioned, about € 7,300.00 are set aside in favour of the flat in the condominium budget, a certain credit for possible future extraordinary maintenance work on the condominium. Definitely a nice advantage!!!
Property Features
Apartment/Penthouse
3 bed
2 bath