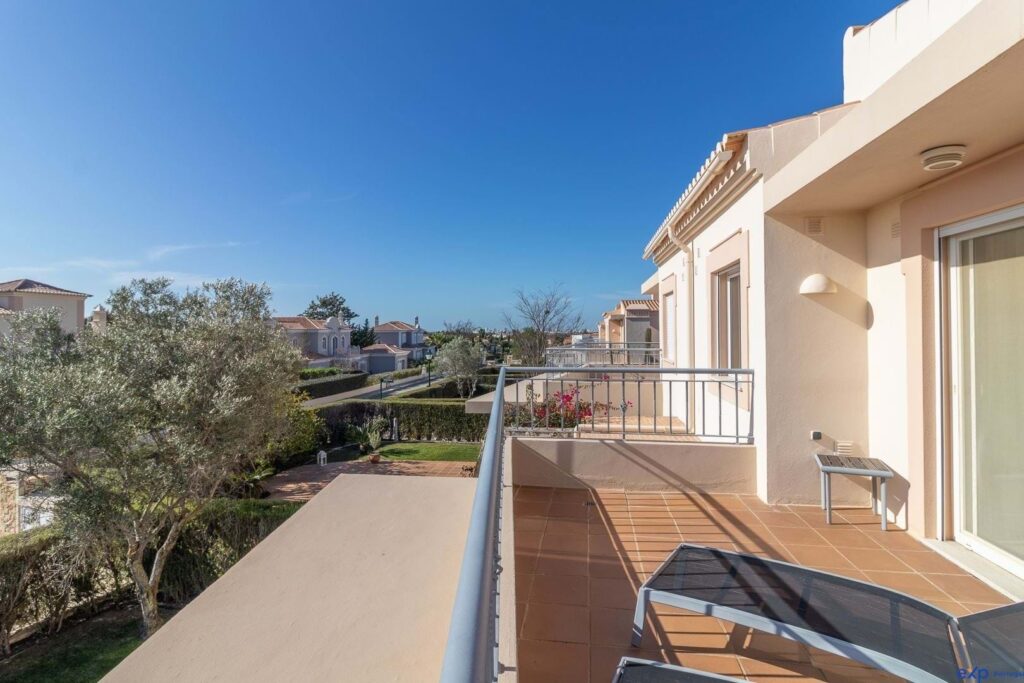 Listing ID: EP1798
Covered area 209.20 m2
Panoramic Gardens
Communal swimming pool
Fully equipped kitchen
3 Bathrooms
3 bedroom villa in co-ownership system (D period), with wonderful views of the surrounding countryside. The apartment consists of 3 bedrooms, 3 bathrooms, lounge with fireplace, fully equipped kitchen, communal garden and swimming pool. Sold fully furnished and equipped.
The Algarve has a Mediterranean climate, blue waters and green fields blessed with the scent of the Atlantic Ocean. The coast can make you fall in love with the region as you explore the immense range of cliffs and rock formations that border the sea. Along the coast, an expanse of beaches, many of them pristine with crystal-blue waters, can be visited most of the year.
These beaches make the Algarve one of the most visited tourist spots in Europe. In addition to the charming and peaceful landscape, the typical flavors of traditional Algarve cuisine where you can find a little bit of everything, from meat to fish, from Gourmet to regional, will leave you enchanted.
The Algarve's climate is sunny most of the year, with only seasonal rains, while the sea breeze provides a mild climate for most of the year. The warm weather makes outdoor fun a way of life, and the Algarve has a very wide range of quality infrastructures for those looking for leisure or business, and is increasingly a destination for events.
The Western Algarve is the image of paradise. Here, along the coast, are numerous sandy beaches nestled between small peaceful bays or coves, surrounded by unique grottos, caves and rock formations created by erosion and limestone cliffs.
Carvoeiro was once a fishing village, still maintaining the typical and traditional lines of Algarve architecture. Carvoeiro beach was elected the best beach in Europe in 2018 by European Best Destinations. Very close by is Ferragudo, a peculiar and small fishing village located on the eastern side of the river Arade, still untouched by tourism.
When buying your home with us, you can benefit from several services, such as: financial support, tax advice, personalized legal support
Tax regime for non-habitual residents
-Competitive advantages:
During a period of 10 years, the IRS-related tax on income from work in Portugal is 20%.
There is no double taxation for pensions or job training and self-employment sought abroad
Property Features
House/Villa
3 bed
3 bath
Pool