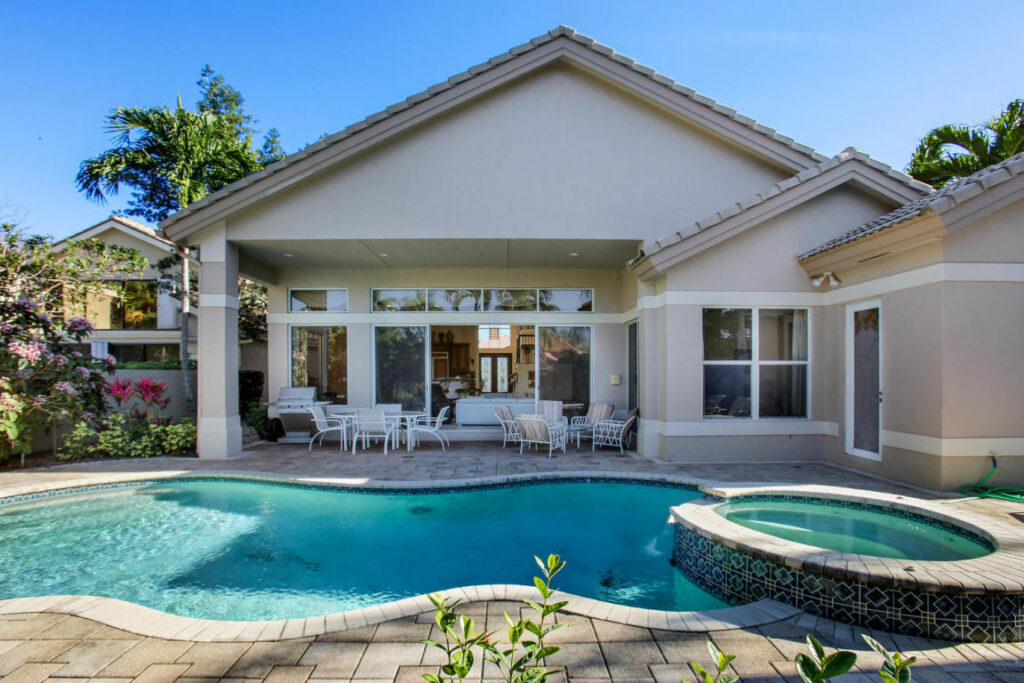 Listing ID: EPV002475
Everyone knows Palm Beach, the capital of golf of Florida, but Palm Beach Gardens, is considered the jewel of true connoisseurs, not for nothing is the headquarters of the professional golfers association of America. Located a few kilometres from the coast, but close enough to breathe the scent of the ocean, is a small town with a population of about 50,000 inhabitants.
A place that offers many possibilities to its inhabitants who live there all year round and to the thousands of tourists who choose it as a holiday destination. A lively town that in addition to the possibilities for recreation offers an ideal and peaceful environment with lots of green areas, excellent schools, cultural activities and multiple job opportunities. As the city's slogan recites, "a unique place to live, study, work and play".
The proposed villa is located within the famous lotting"Frenchman Creek", where residents and guests can enjoy a range of exclusive services such as 2 golf courses, tennis courts, gym, private beach, marina etc.
It is spread over a plot of land of about 5,000 square meters overlooking the water on one side and the access road on the other. The architectural typology is typical of the area, a central body on two floors and a lower lateral one where the three large garages are located. Internally the spaces are very large and bright and we find 4 bedrooms, 1 study 5 bathrooms and a large living area, where on one side is the kitchen and on the other the living area that takes light from a large window overlooking the on the outdoor patio overlooking the private swimming pool with the hydromassage corner.
The finishes are excellent as well as the equipment and conditions of the house that as you can see from the photos does not require any intervention or maintenance work but is ready to be lived by the new lucky owners who will choosePalm Beach Gardens as their city.