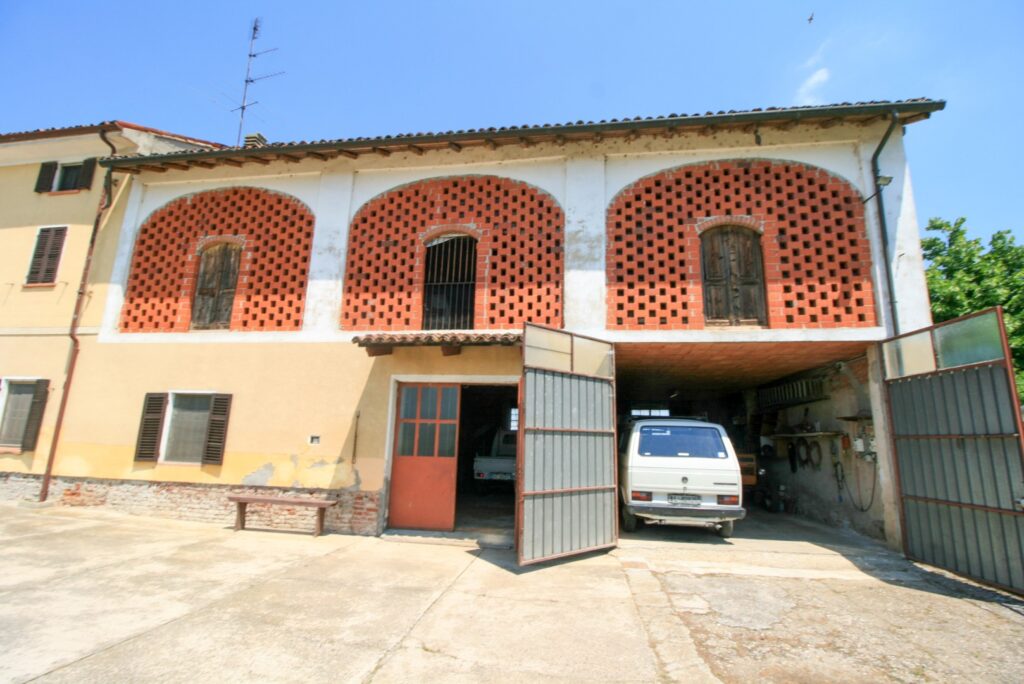 Listing ID: EPV002580
In the Piedmontese plains of the province of Alessandria, just 7 kilometers from Casale Monferrato, we find Frassineto Po, a small but charming town that is now considered a suburb of Casale. Frassineto Po does not lose the peculiarity of a rural environment, which the Piedmont countryside gives it. Excellent wines, internationally renowned rice, fine agricultural products, but also cultural activities that make it famous, above all "the village of the book" inside Palazzo Mossi, the first and only time in the whole national territory, outlet of the book. "Those who love to read, travel and explore the infinite spaces of word and imagination will find a port ready to welcome them in this land of Monferrato, which will gradually be recognized not only as a land of wine but also of books … DO C." This is part of the presentation accompanying the initiative.
In this context, where agriculture and food and wine blend beautifully with culture, towards the early twentieth century the farmhouse that we offer today for sale was built. Located on the border with the municipal territory of Casale Monferrato, a short distance from the church of Madonna degli Angeli, the property consists of a more important building, the heart of the property, surrounded by 6 smaller buildings (canopies, warehouses, outbuildings, etc.) within a plot of about 3,100 square meters.
The main building is divided into two blocks, with currently two well-defined destinations. The residential part is spread over three levels (ground floor, first with large terrace and attic) served by a central stairwell and the agricultural one, with the ground floor two large garages and various ancillary rooms and on the first floor, accessible through an original metal spiral staircase, what was once the barn, a beautiful open space with a visible roof that can turn into a beautiful living space. The structure of the building is very solid and well maintained but internally it needs to be revised according to the purpose for which it is intended.
As mentioned, there is no lack of external appurtenances, 6 satellite buildings between sheds, warehouses, and outbuildings of various sizes that can be used according to imagination and needs.
The large volume overlooking the countryside, the independence from other structures open to many visions, you can get more apartments or dedicate the structure to a B & B also to a fine farm taking advantage of the characteristics of the surrounding area with a strong food and wine connotation.
The proximity of an important town makes this property convenient also from the logistical point of view both for the road system and for the simple use of the advantages of a house in the open countryside, but from where it is possible to draw on the proximity to the benefits that the town of Casale Monferrato.