Rustic Villa in Lustica, Montenegro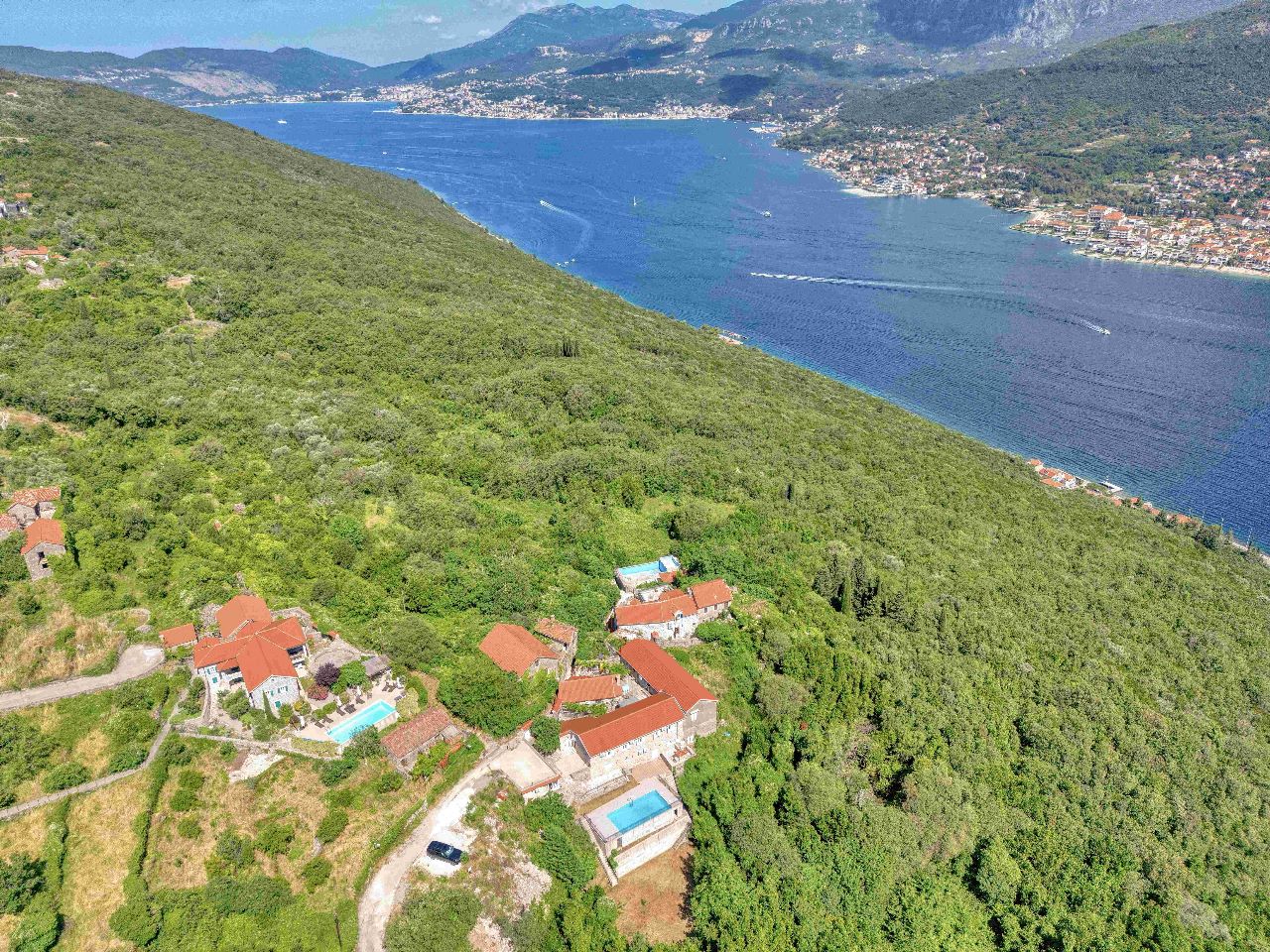 Description
Welcome to this stunning stone house nestled in the picturesque village of Zabrdje, located in the enchanting Lustica Peninsula. This charming property exudes a rustic charm while offering modern comfort and breathtaking sea views. Set on a generous plot of land measuring 731 square meters, this residence presents an idyllic retreat.
As you approach the property, you are greeted by a gated entrance and a beautifully constructed stone wall, ensuring privacy and security. The main house, spanning 176 square meters, is spread across two levels and boasts a well-thought-out floor plan. On the ground floor, you will find a spacious kitchen with a dining area, perfect for hosting gatherings and creating culinary delights. The adjacent living room provides a cozy ambiance, making it an ideal space for relaxation and entertainment.
Ascending to the first floor, you will discover three comfortable bedrooms, offering ample space for rest and rejuvenation. Two bathrooms are thoughtfully designed to cater to the needs of residents and guests. The interiors feature a tasteful blend of traditional and contemporary elements, with attention to detail evident in every corner.
Adjacent to the main house is a small separate structure spanning 25 square meters, which can serve as a guest house or a private retreat. This additional space provides flexibility and convenience for hosting visitors or pursuing personal hobbies.
Stepping outside, you will be captivated by the picturesque courtyard adorned with lush greenery and mature trees. The well-maintained landscaping creates a tranquil and serene atmosphere, allowing residents to immerse themselves in nature's beauty. The highlight of the outdoor area is the expansive pool and bathing area, inviting you to unwind and enjoy the Mediterranean climate.