Stunning Maisonette for Sale on the most beautiful lake Wörthersee, Austria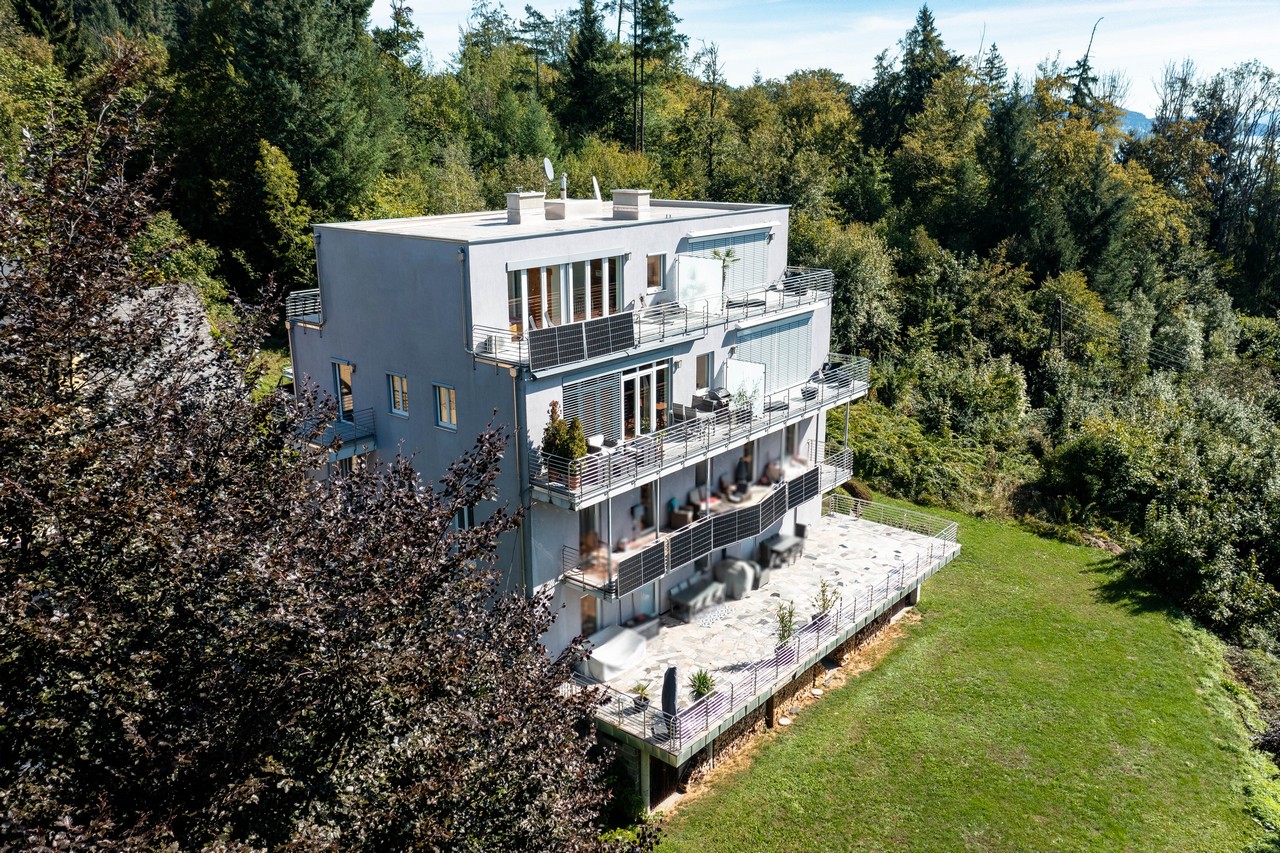 Description
Stunning Maisonette with Loft character for sale, on the most beautiful lake Wörthersee, in the south of Austria/Carinthia.
Lush Forest around the property makes the view even more impressive with a short 3 min. walk down to your free community bathing ground brings the luxury of a perfect summer home.
This is as impressive as the fact that your winters are pure luxury inside this home, with your own wellness oasis (finish Sauna/Infrared/Steam Sauna).
This part of Austria is not only high in living quality. It offers you a pure Nature experience all year round. With hiking, biking, kayaking, water skiing, paragliding and gourmet food around the corner as well as beautiful towns to your left and right.
Klagenfurt and Villach are only 15min ride as well as Skiing Resorts in Winter (Gerlitze, Turracher Höhe). If you are searching for a holiday home or place to buy and rent out to other tourists, we are open to different ideas.
This property is separated into 5 apartments within the owner's building.
Find more information & contact details here: www.meinloftamsee.com