Ispica, endless possibilities in the countryside – V003074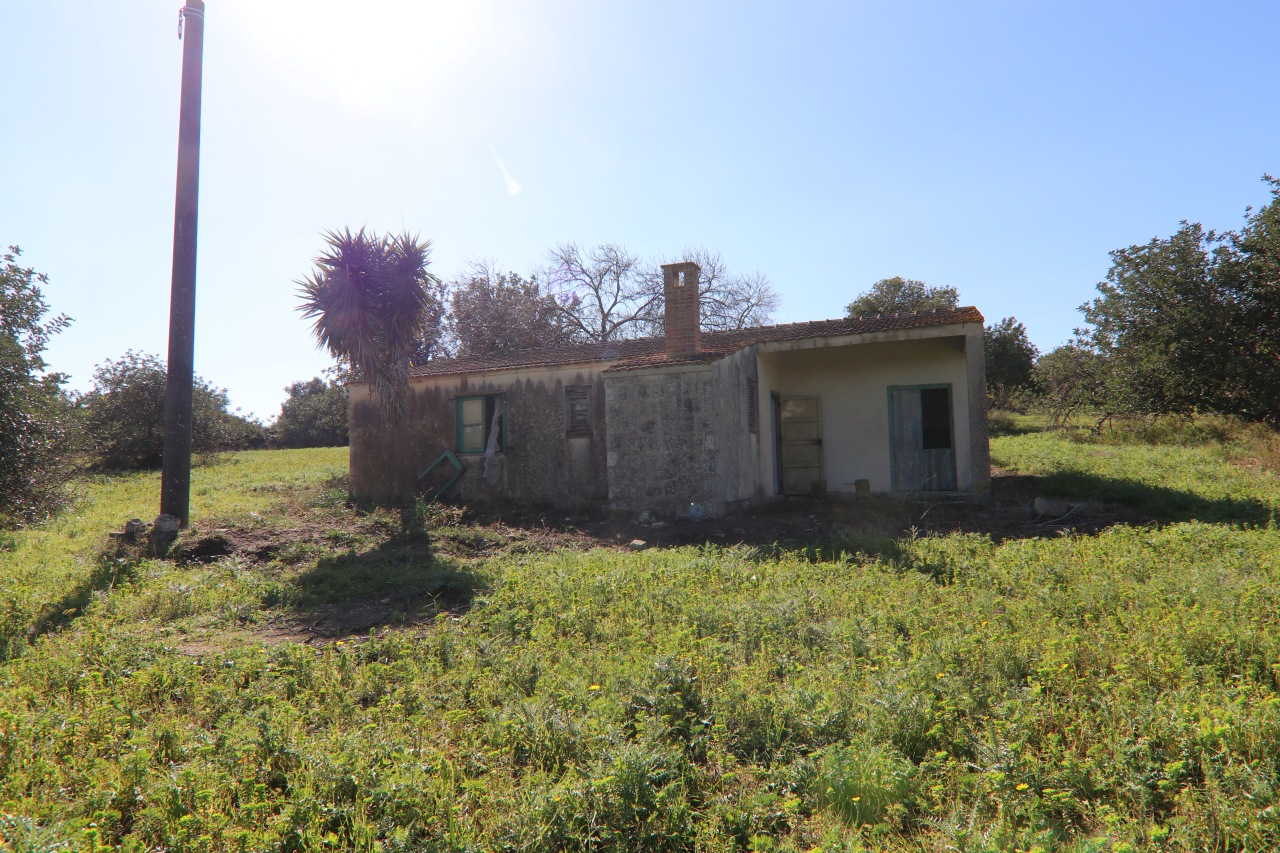 Description
We walk through the districts of the Ispica countryside, where blades of grass lie prone to the constant blowing of the sea breeze, laden with swollen dewdrops in which the sun is reflected in the turquoise sky.
The old farmhouse immediately evokes the idea of frugality, rusticity and the echo of a distant yet so incredibly familiar era. It is a marvel of absolute calm, in an infinite field, a reality in which one can laugh, joke, cry and love without anyone knowing. In other words, it is a place we could truly call our own.
Today, however, the property is in a state of neglect, the garden is uncultivated and in need of replacement. But, equipped with the right vision, we immediately identify the main concept: do we salvage the two small houses that are there or do we demolish everything and salvage the volume? Either way, the imagination has a lot to feed on. A modern, contemporary villa in a minimalist style as well as a combination of tradition and modernity? A swimming pool or jacuzzi? Or a volleyball net hung between a palm and an oak tree? Or solar panels on a canopy to protect the car? A beautiful colonnade with climbing plants or an orchard, an olive grove, a citrus grove or… the ideas are endless, just like the potential of this rustic cottage nestled in its gigantic grounds that seem to be a fiefdom worthy of a medieval noble vassal.
And so the proposal takes shape: a large plot of land of more than 12,000 square metres plus two buildings, the larger of which is partly used as a dwelling with a living area, two bedrooms, bathroom and storeroom, with a warehouse alongside, while the second building, of more modest dimensions, was certainly once used as an agricultural warehouse. Today we can think either of recovering the volume, or of renovating the existing buildings, changing or retaining, according to need, their function, for our first home, for holidays or as a property to be rented out to the delight of many tourists.
Address
Address:
Ragusa, Sicilia, Italy
Country:

Italy

Province / State:

Sicilia

City / Town:

Ragusa
Property ID

V003074

Price

€140,000

Property Type

Rustic house

Property status

For Sale

Bedrooms

2

Bathrooms

1