In the immediate vicinity of Budapest, in a peaceful, calm environment, with its own pool and sports field, many rooms and large spaces, with a comfortable, single-level layout – Hungary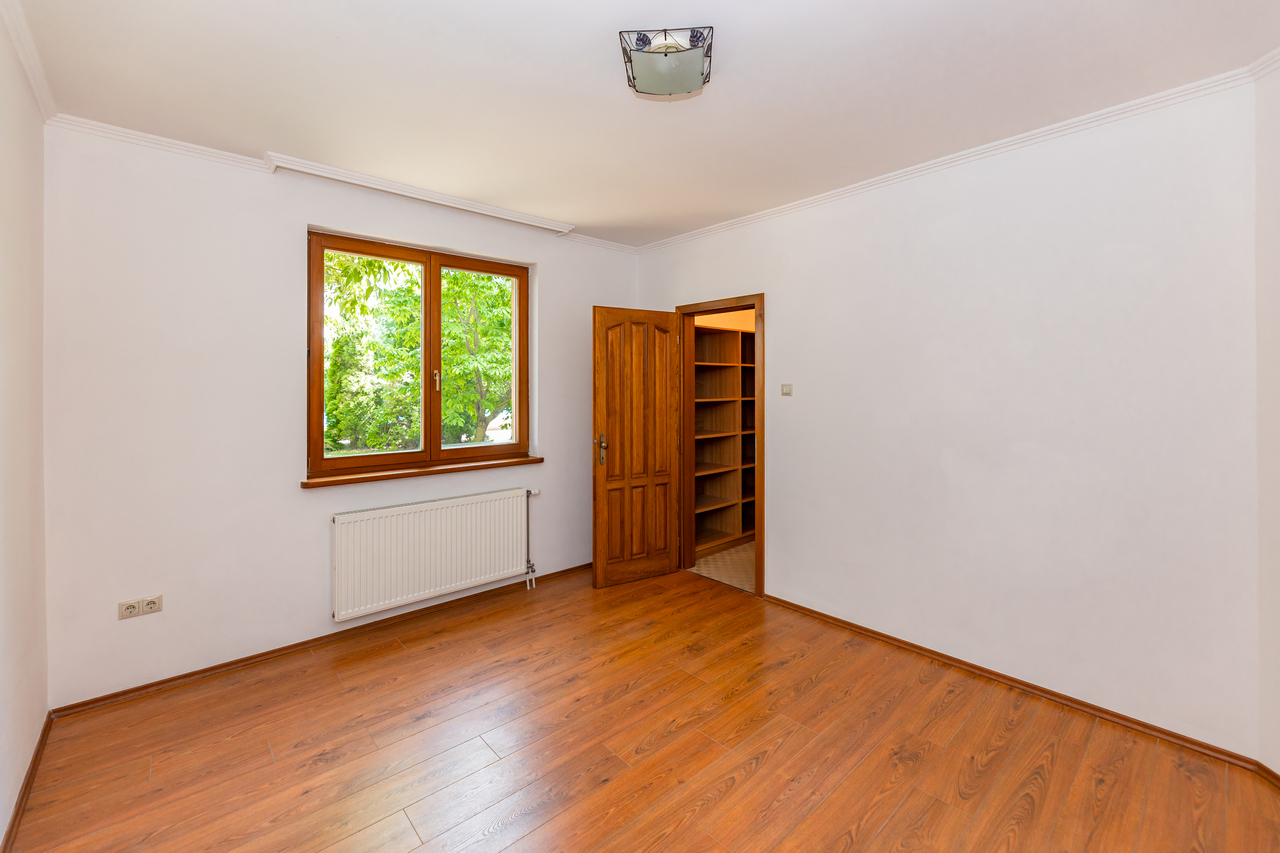 Description
Our beloved house is looking for a new owner!
THE HOUSE:
► It is located in a quiet environment, facing SE-SW, at the end of a dead end.
► One-story, floor area 293 m2 (living space 224 m2, garage 55 m2, covered terrace 14 m2).
► Technical content:
― Built in 2006, it was built by a construction contractor for his own purposes.
― 1.4 m deep reinforced concrete foundation, cast reinforced concrete base plate, water and heat insulation on the entire surface.
― Bramac concrete roof tile, copper channeling, concreted, load-bearing attic, with built-in crane.
― Internal and external doors and windows made of individually manufactured, dried pine.
― Condensing boiler, floor heating in the paved rooms, radiators in the rooms.
― 27 m2 vacuum tube solar collector, which can be used for the production of heating and bathing water in addition to heating the pool.
― 3-phase electrical system.
― Wood-burning tile stove.
― Alarm system, air conditioning, 2 independent electric gates.
► The living space consists of the following rooms:
― spacious (almost 50 m2) living room with oak parquet flooring,
― dining room and kitchen (41 m2), with pantry,
― five additional rooms with separate opening,
― two full bathrooms,
― three wardrobe rooms,
― spacious passage,
― household room.
► Parking:
― The garage has three spaces (two cars wide), heated, tiled, and opens directly from the hall.
― Six more cars can be parked in the paved area in the garden, and four more cars can be parked in front of the house.
THE GARDEN:
► Wild, lush vegetation on a plot of 2188 m2. Fruit and ornamental trees, 15 m2 garden pond, etc. (The photos say more, additional photos are available on request.)
► The garden is discreetly located behind the house, not visible from the street.
► 11 m long, 6 m wide, heated swimming pool covered with glass mosaics. Due to the solar collector heating, it can be used from April to October, and can be heated to over 30 degrees in summer.
► 200 m2 paved area around the pool with parasols, stone seating and barbecue.
► Volleyball court with net, grass, basketball backboard.
► 40 m2 covered, paved garden pavilion.
► A dug well with a pump, which, in addition to the pool, also supplies the automatic irrigation system covering the entire garden.
THE AREA:
► Tesco, Lidl, Aldi, kindergarten, school, pharmacy, gas station, post office, bus stop are nearby.
► Dunaharaszti is one of the most developed and livable small towns in the Budapest agglomeration (dunaharaszti.hu/varosi-gallery). It is located right next to Budapest. The road (M0, Soroksári út) and other (direct HÉV, bus, train) connections to the capital are very good.
► Budapest Ferenc Liszt International Airport is a 20-minute drive away.
The property is in excellent condition, it can be taken into possession immediately, and it can be moved into immediately without any expenses.
Address
Address:
Dunaharaszti, 2330 Hungary
Country:

Hungary

Province / State:

Pest

City / Town:

Dunaharaszti

Postal code / ZIP:

2330
Open on Google Maps